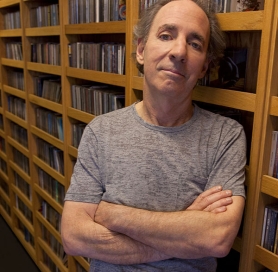 About
About
Actor…author…director…comedian…musician…philosopher…political satirist…record-company owner…and one of the best "voices" in the business (just ask THE SIMPSONS), Harry Shearer is a comic personality and modern day renaissance man.
For the past two decades he has enjoyed enormous success and planted the fruits of his talents in the heads of millions worldwide thanks to his voice work for THE SIMPSONS, where he plays a stable of characters: most notably Mr. Burns, Smithers, and insufferable neighbour Ned Flanders.
Movie audiences will know Shearer best for his collaborations with Christopher Guest and friends. The most famous of these is the granddaddy of all mock-umentaries, THIS IS SPINAL TAP (with Rob Reiner and Michael McKean). The film revealed the concepts of spontaneously- combusting drummers and amps that go up to eleven. Spinal Tap – the band have enjoyed worldwide success performing live and five years ago stole the show at the Live Earth concert at Wembley, London. In 2009 Harry, Christopher and Michael reunited to tour an acoustic version of Spinal Tap songs as themselves in the Unwigged and Unplugged tour (which is available on DVD) and returned as Derek Smalls, Nigel Tufnel and David St. Hubbins to play Glastonbury and Wembley Arena with the volume turned up to eleven. Other Guest collaborations have included, A MIGHTY WIND and FOR YOUR CONSIDERATION.
Shearer's other film credits include REAL LIFE, THE RIGHT STUFF, PORTRAIT OF A WHITE MARRIAGE, THE FISHER KING, GODZILLA, THE TRUMAN SHOW, SMALL SOLDIERS and DICK. He has been a regular cast member on SATURDAY NIGHT LIVE twice and, in 2002, wrote and directed his first feature film, TEDDY BEARS' PICNIC.. In 2010 Shearer wrote and directed THE BIG UNEASY, a documentary feature investigating Hurricane Katrina and the flooding of New Orleans. The film has been selected for numerous film festivals and has won multiple awards including The Golden Eagle Award and The Visionary Award at The DC Independent Film Festival.
Shearer directed and narrated the documentary feature The Big Uneasy, which revealed the reasons why New Orleans flooded during Hurricane Katrina. The film received stellar reviews for Shearer and his team of experts and whistleblowers.
Shearer's most recent project is a new TV comedy-drama, six part series based on real-life recordings from President Nixon's Oval Office co-written by Shearer and Stanley Kutler. Starring Shearer as Richard Nixon, NIXON'S THE ONE is made by one of the most respected and prolific UK TV production companies, Hat Trick and is due to be broadcast on Sky Arts.
Harry Shearer is also known for his bitingly satirical songs and impersonations. He was nominated for a Grammy for his CD SONGS OF THE POINTED AND POINTLESS. His album SONGS OF THE BUSHMEN (also Grammy nominated) was an incisive musical impeachment of the Bush administration with impersonations in song of the likes of Cheney, Rumsfeld and Rove. His last album, GREED & FEAR was a searing satirical attack on Wall Street in the wake of the world economic meltdown. He is currently working on a new album of duets, which will be released in the Summer. Shearer's musical collaborations with his wife singer/songwriter Judith Owen led to the launch of Courgette Records (a nod to the infamous airport scene from THIS IS SPINAL TAP).
A child of Hollywood, Shearer made guest appearances on a variety of A-list television series while still in his teens. Credits include THE JACK BENNY PROGRAM, GENERAL ELECTRIC THEATRE and ALFRED HITCHCOCK PRESENTS
He attended UCLA as a political science major, where he edited and wrote for the school humor magazine. He pursued graduate work at Harvard University and served a political internship in Sacramento before turning to freelance journalism, most notably covering the Watts riots for Newsweek. In 1968, Shearer auditioned for a satirical news team at KRLA-AM called The Credibility Gap. The crew developed a fanatical following, engaging in guerilla comedy actions like alternative live running commentaries to the annual Rose Parade in Pasadena. The classic Gap lineup including Shearer, future bandmate Michael McKean, David Lander, and Richard Beebe began to play local clubs and eventually recorded a number of hilarious – and now scarce – albums, including A GREAT GIFT IDEA, THE BRONZE AGE OF RADIO and FLOATS.
Theatrically, Shearer has collaborated with writer Tom Leopold and composer Peter Matz to create the book and lyrics for an original musical about J.Edgar Hoover simply called J. EDGAR!: THE MUSICAL. The play premiered to sold out houses and critical raves at The Aspen Comedy Festival and is currently being developed for Broadway.
A published novelist (NOT ENOUGH INDIANS), exhibited artist (TELETHESIA at the Fullerton Museum Center and WALL OF SILENCE at MOCA) and celebrated broadcaster (his satirical sandbox LE SHOW is heard weekly on stations around the world), Shearer is a true renaissance man
Harry is also the recipient of two Cable Ace Awards.