Press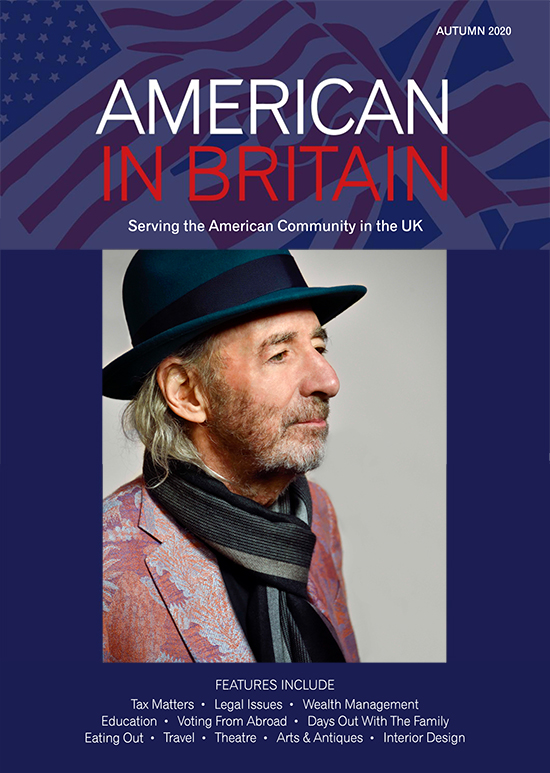 ---
---
Harry Shearer's 'Le Show' reaches 30th birthday
By Dave Walker
December 3, 2012
The Times-Picayune
Happy birthday, "Le Show." A combination of news, politics, media criticism, music and satire, Harry Shearer's national public-radio series "Le Show" debuted on Dec. 3, 1983. "The Simpsons" voice actor (Mr. Burns, Smithers, Ned Flanders and several others), author ("Man Bites Town," "Not Enough Indians"), documentarian ("The Big Uneasy") and mockumentary star ("This is Spinal Tap," "A Mighty Wind," "For Your Consideration") who resides part-time in New Orleans, launched his public-radio institution with a two-hour weekly show on one Los Angeles station. Today, the one-hour show is carried all over and then some, thanks to Internet distribution.
"It wasn't called 'Le Show' when it started," Shearer said. "I think I had the nerve to call it 'The Hour of Power' as a satirical swipe at the Rev. Robert Schuller, who protested almost immediately. Then I changed it to 'Voice of America' because I figured that wasn't being used domestically.
"It started out as a place for me to do satirical comedy every week, to be with an audience and to have a place to write and create without having to do standup and entertain drunks for a living. Presumably, at the time of day the show goes out, most people are still sober. I can't speak for here."
Here, "Le Show" airs at 8 p.m. Sunday on WWNO FM-89.9, which recently became the show's host station when its longtime home, KCRW in Santa Monica., Calif., abruptly dropped it.
"It had a lot more music originally," Shearer said. "I did a lot less talking, and over the years that proportion has changed for many reasons, one of which is I don't like to play a lot of the same music over and over again, and there's a finite amount of music that I like. Second, during the run-up to the Iraq war I noticed that increasingly (thanks to the Internet) I could read and hear news from all over the world, and that what was being reported in this country during the run-up to the war didn't necessarily match what one could hear or read in England and Australia. And I thought, 'Gee, I can read and hear this stuff, and I have a microphone. I might as well put the two together.' In short order came the flood in New Orleans, and one had the same experience. What we knew here did not match what people around the rest of the country knew.
"Willy-nilly it's become more involved with sharing information than it ever was intended to be."
The above list of Shearer's credits was incomplete, as two upcoming projects reveal. One is pending domestic distribution for "Nixon's the One," a TV-miniseries re-creation of Richard Nixon's White House tapes (with Shearer as Nixon), which will follow the locally produced online TV series "What's With Honey Poo Poo?" The other is the annual "Judith Owen and Harry Shearer's Holiday Sing-A-Long" show. After road dates in London, New York, Los Angeles, Chicago and Philadelphia, its local dates are 7 p.m. Dec. 21 and 6 p.m. Dec. 22 in the Stephen Goldring Hall at the Ogden Museum of Southern Art. As usual, many local musicians will participate.
And there's a fourth decade (or beyond) of weekly radio.
"When I'm actually down to getting an idea and writing a piece and going on the air … that's all still really fulfilling," Shearer said, adding he also likes the idea that "now it's graduated from that one station to being a mini-mass medium that goes around the world and has all these different tentacles and reaches an audience of some size.
"And nobody is between me and (the audience)," he added. "There are no meetings or memos. I do a thing and people like it or don't like it, respond to it or don't respond to it. It's the purest form of show business I know about. I recognize how dear it is, and it does give me great fulfillment doing it."
---
What people are saying about "Can't Take A Hint"
---
Interview: Harry Shearer
Will Coviello talks to the man whose new album, Can't Take a Hint, is a mashup of comedy and music
By Will Coviello
August 21, 2012
Best of New Orleans
Fans of This is Spinal Tap know Harry Shearer (Derek Smalls) has musical chops. He's not just a comedian, voice of many characters from The Simpsons, host of the syndicated radio program Le Show and documentary filmmaker (The Big Uneasy). He's received several Grammy nominations for previous albums — but all in the comedy category.
Shearer's latest album, Can't Take a Hint, set for release Aug. 27, also is a comedy album, but Shearer has done more on the music side than ever before.
"Before I was busy just singing," Shearer says. "I figured that when I was singing, everybody else had to be so much better than me."
He still has a great lineup of musicians on Can't Take a Hint, but in addition to singing some tunes, he plays bass on many. On what may be described as the record's only viable single, "Autumn in New Orleans," he sits back and lets Dr. John handle the vocals. The track also features trumpeter Nicholas Payton, drummer Herlin Riley, bassist Roland Guerin, and Shearer, who wrote all the album's lyrics.
"I have always been a fan of Hoagy Carmichael, and he had written a couple of wonderful New Orleans songs." Shearer says. "I scanned around and there were a couple of autumn songs, but no one had written this one. So I thought I'll make my move now. I am hoping WWOZ plays it."
David Torkanowsky and John Fischbach recorded it at Piety Street Recording. If that's any indication of how serious Shearer was, the rest of the liner notes bear out his commitment. The band Fountains of Wayne perform on several songs and there are appearances by Tommy Malone, British jazz singer Jamie Cullum, bassist Danny Thompson and soul singer Alice Russell, as well as Shearer's wife, singer Judith Owen. The album also heavily features pianist (and Tulane University alum) Charlie Wood, guitarist/composer Bruce Gaitsch and C.J. Vanston (a professional musician who also has backed Spinal Tap).
Shearer released Songs of the Bushmen in 2008, and the collection of comic tributes to various George W. Bush administration officials drew a Grammy nomination. Shearer toured briefly with a hand-picked band of ringers called the High-Value Detainees, which included noted session musician Leland Bruce "Lee" Sklar (who has worked with James Taylor), Vanston and Gaitsch. He may recruit the same trio to play promotional shows for the new album, and this time Shearer has chosen the band name Young White Coconuts (from a sign he saw in Whole Foods Market).
With the exception of "Autumn," all the songs on Can't Take a Hint are humorous. Most of them concern politics, and a few mock musical conventions. "Your Thing" is about bad pop songs, and it includes a rap from Shearer.
"It's a song about how dumb a pop song can be and still exist," he says. "Just repeat the same thing and have a two-note melody. Simplicity and repetition. And did I mention the simplicity and repetition?"
Some of the material may seem familiar. Shearer originally wrote "Joe the Plumber" during the 2008 presidential election, when Samuel Wurzelbacher (aka "Joe the Plumber") became a conservative spokesman and figure. When Wurzelbacher announced his current run for Congress, Shearer updated the tune. There's also a song ("Bridge to Nowhere") about former Alaska governor Sarah Palin quitting in the middle of her term. And "Touch My Junk" is a country song about TSA airport screeners getting too close for comfort.
Shearer has released five previous comedy albums, the last four on his own label, Courgette, and two were nominated for Grammys. The Spinal Tap album Back from the Dead (2009), which included original songs from the movie and other material, also was nominated for a Grammy.
Long before Shearer broke into acting or comedy, his parents sent him to piano lessons, beginning at age 4. His teacher forced him to read music instead of playing by ear, and the lessons continued on and off for years. In his late teens, Shearer picked up a bass guitar and started playing along to records and the radio.
The first band Shearer joined was Spinal Tap, which was created for a sketch on an ABC TV show in 1979. From that, Rob Reiner and bandmates Michael McKean (David St. Hubbins), Christopher Guest (Nigel Tufnel) and Shearer worked up the idea for the 1984 mockumentary/rockumentary.
The three bandmates created their second band, the Folksmen, in 1984 for a Saturday Night Live sketch. It wasn't until 2003 that they made the folk music mockumentary A Mighty Wind. Originally, the Folksmen played gigs to see if they could pass and eventually were invited to conferences.
"The Folksmen weren't going for laughs," Shearer says. "We figured they'd hear the music and think, 'I don't remember them.' But they'd be tapping their toes. That's the reception we got."
---
Be his guest: Harry Shearer taps some famous voices – and does a few himself – for new album
By Steve Hochman
August 19, 2012
89.3 KPCC
Harry Shearer gets to hang out with some pretty impressive people — politicians, actors, business leaders, rock stars.
Harry Shearer is some pretty impressive people — Derek Smalls of Spinal Tap, Mr. Burns of The Simpsons, just to name a couple.
But when he was in a recording studio with Dr. John and trumpeter Nicolas Payton to record "Autumn in New Orleans," a highlight on his new album Can't Take a Hint, even he was, well, impressed.
"Two New Orleans giants in the room!" says the writer/actor/director/musician/satirist Shearer, who splits his time between homes in native Santa Monica and chosen New Orleans.
Shearer was able to dial back his awestrickenness enough to watch the masters at work, particularly Dr. John — a.k.a. Mac Rebennack, one of the most distinctive and accomplished figures in modern music from anywhere, not just the Crescent City.
"The amazing part is I sometimes overwrite lyrics," Shearer says. "Normally I shave them down when I start singing. But the Mac comes in and I realize as he's singing that there's much more shaving to be done. And he just does it, intuitively, as he's singing, the same kind of editing down to the bone that I once saw Rodney Dangerfield doing on his jokes."
The joke here, and certainly the irony, may be that this song is not, in fact, a joke. It's a heartfelt tribute to the city he loves (and whose peril he explored in the hard-hitting documentary The Big Uneasy, exposing the layers of human error behind the failures that flooded it in 2005, now streaming on Netflix).
Don't fear. "Autumn in New Orleans" is the exception on the album, set for digital release via his Courgette Records label on Aug. 27. The rest of it is the kind of incisive, trenchant and onion-layered satire you've come to know through the nearly 30 years of his weekly public radio program Le Show. And most of the songs here were first heard there, showing Shearer as the keeper of the legacy of Tom Lehrer and Stan Freberg. In the selections here he satirizes an array of pompous and fatuous newsmakers, from the now-former-head of BP (who, while having to deal with the post-Gulf spill flak whined that he "wanted his life back") to a certain former Vice Presidential candidate and her bridge to a guy who is neither a plumber nor named Joe, but seems to refuse to go away.
Those originals, though, served largely as demos for the album version, loaded with guest vocalists and first-call musicians, brought together by producer CJ Vanston (and, for "Autumn in New Orleans," that city's keyboard star David Torkanowsky) for a set that far transcends what we'd expect on a "comedy" album.
And that brings us to the other irony (if we may stretch the term a bit), that on most of these versions, the voices are supplied by people who are not Harry Shearer. Harry Shearer, who among his many hats is perhaps best known for wearing the one labeled "Voice Guy."
"My butter and jelly," he says of that talent and renown.
The idea of having the guests, he says, originated with his label partner at Courgette Records, Bambi Moé.
"Our mutual goal was to get sale figures into the low four digits, at least," he says. "It was just to get some folks who could sing these songs better than I, and it so happens that I know people like that. So I made some calls and sent some e-mails."
So in addition to Dr. John we get English jazz-pop idol Jamie Cullum (ring-a-ding-swingin' on "A Few Bad Apples"), English comic actor Rob Brydon (as that ex-BP head, Tony Heyward), Brit-soulstress Alice Russell duetting with New Orleans' Tommy Malone (wondering what we got in the "Trillion Dollar Bargain" Iraq war, set to glorious '50s-style pop) and Gleekster Jane Lynch (a Shearer colleague in the movies A Mighty Wind and For Your Consideration, here channeling pop's Material Girl in "Like a Charity"). The always-delightful Judith Owen (who happens to be married to Shearer) takes the lead on two songs, including "Bridge to Nowhere," in which she portrays a certain former Vice Presidential candidate from Wasilla — with a visual performance in the video you can see below to match, moose chorus and all.
Letting go of some voice duties, it turns out, was easy. Well, certainly with these voices.
"I had my take of how Tony Heyward would have sung, which I did on the demo," he says. "Rob is such a great talent I said, 'Do it your way.' I knew Jane did that kind of character and voice, so didn't need to give her guidance. Was a pleasure to relinquish the reins. That was the most embarrassing demo, doing a voice so far out of my range. Jamie is such a native in the world of that kind of music that although I had taken a crack at it, 'you don't need me to tell you anything.' The letting go was, if anything, a pleasurable part of it."
Even when Shearer is singing, he has some noteworthy support: the band Fountains of Wayne (a long time Shearer favorite) on "Celebrity Booze Endorser" and guitarists Jeff "Skunk" Baxter (Steely Dan, Doobie Brothers) on "Joe the Plumber" and the TSA-dedicated "Touch My Junk" among them.
Shearer did save perhaps the most challenging vocal hybrid for himself, taking the role of a scandalized priest in "Deaf Boys," an finger-snapping, a cappella chant in a style for which he's coined the term "Doo-wop-egorian." He also takes on a favorite target, News Corporation founder Rupert Murdoch, in the lonely-at-the-top soliloquy "When the Crocodile Cries." Yes, the same Rupert Murdoch whose company owns Fox TV (home of The Simpsons) and the U.K.'s Sky Television, home of Shearer's Nixon's the One, which brings to life the transcripts of Tricky Dick's always-entertaining, often-cringe-inducing surreptitious Oval Office recordings (a pilot aired in the spring and five more episodes are in production).
And in the art-imitates-life-imitates art department, Shearer had a little epiphany during the Fountains of Wayne session, realizing that just as his satire can be indistinguishable from real life, sometimes it works the other way around. Not that anyone would be surprised that his associations with Christopher Guest and Michael McKean in Spinal Tap and its earnest kin the Folksmen could be used as a template for any band.
After singing live with Fountains in the first studio run-through —- "Not a cause for self-consciousness or anything" — Shearer turned observer as the musicians worked on their parts.
"Watching them work on the track in the relative relaxedness of not having to sing, I saw the band dynamics start to show," he says. "Not to give too much away, but within an hour I had figured out the rough analogs for who the 'Chris guy,' the 'Michael guy' and the 'Harry guy' were in the band."
Impressive.
---
Harry Shearer Takes a Hint
By Tom McDermott
August 1, 2012
OffBeat
Comedians have been effective political commentators ever since Aristophanes used his wit to satirize the foibles of the ancient Greeks. Harry Shearer has a long history as a satirist dating back to his work with the Credibility Gap, Albert Brooks, Fernwood 2Night and the transcendent musical mockumentaries Spinal Tap and A Mighty Wind. Shearer's acting career runs the gamut from a childhood part in Abbott and Costello Go to Mars to the clueless anchorman in Godzilla who demands to know what the lead story is as the monster passes behind him. Well-known for his voice roles in the Simpsons and his great radio program Le Show, the Los Angeles-born Shearer has adopted New Orleans as a spiritual home and been a stalwart advocate for the city for years. His documentary The Big Uneasy attempted to raise public awareness of the Army Corps of Engineers' culpability in the flood that destroyed New Orleans in 2005 following a massive failure of the substandard levee system in the wake of Hurricane Katrina. On August 27, Shearer releases a new album, Can't Take A Hint, on which he'll be joined by a variety of guests.
You're known as a political satirist. How much of your new CD is politically oriented? And please tell us why you chose your duet partners.
All but two of the songs are either culturally or politically satirical. The guests were chosen largely on the basis of being people I know, closely or loosely, who could sing the songs in question far better than I could. The fact that many of them are quite well-known and might help this record break the four- figure sales barrier is just a happy accident, as well as the whole point of the enterprise. All of them, I'm happy to say, were quite agreeable to participation.
"The four-figure sales barrier," what a sobering summation of our recording biz. Most of our readers would know Jamie Cullum, Tommy Malone and Dr. John, but would you care to give some pithy descriptions of some of your other collaborators?
Jane Lynch is best known from Glee, but I know her from working with her in A Mighty Wind and For Your Consideration. She also did Judith [Owen] and my Christmas show in Los Angeles last year, where I was reminded what a kick-ass singer she is. Fountains of Wayne is one of my favorite rock bands—smart, melodic songs. I guess they're called "indie." Rob Brydon is well-known in the UK as a very funny comedian. He was seen this year in the film The Trip as well as a guy blessed with the usual Welsh set of amazing pipes. Charlie Wood is a wicked pianist-singer-songwriter, educated at Tulane University, made a bunch of swell records in Memphis, and is now living in London. Danny Thompson is a legendary British upright bassist who has literally played with everybody from folk to jazz to rock performers in the UK. Alice Russell is a stunning blue-eyed-soul singer from the UK. She's having sudden success now with her collaboration
CD with the English producer Quantic recorded in Cali, Colombia. Judith Owen is well-known to New Orleanians for, among other things, her Christmas shows at the CAC. She's just released an album of impossibly confessional songs called Some Kind of Comfort. And she's my wife.
It's been about a month [we're talking in mid-June] since the Times-Picayune, or the Sometimes Picayune as you call it, announced its cutbacks. Can you summarize what you've written elsewhere about this situation and perhaps add some new thoughts?
I've argued, as have others, that given the combination of the highest reader-per-citizen rate of any metro daily in the top 50 cities and the 36 percent of the New Orleans population that is not internet-connected, this is the last city in the world for the New York-based absentee owners to roll out the model they propose. If you believe the critics on the local weekly up there, it hasn't even worked in Ann Arbor, where it originated. I've suggested that there's no track record of a three-day-a-week newspaper habit being formed anywhere, and newspaper reading is a habit. And I would add to that: Advance Publications—or as I call them, Retreat Publications—says they'll only print a paper on the three days advertisers most want to advertise. It seems likely that there are months—July and August seem probable—when advertisers least want to be in the glossy pages of the magazines owned by that absentee owner, the New Yorker and Vanity Fair. So why don't they cease print publication of those magazines in those months? Why don't we help them by boycotting those publications, about which they clearly care more than they care about the one-time daily in a city they just as clearly do not understand? That's my rant and I'm sticking to it.
Rant on, sir. Tell us about the BBC series you're filming in London about the Nixon presidency. Did it somehow grow out of your Hoover musical J. Edgar!?
No, nothing has grown out of J. Edgar! as of yet, except my impatience. Nixon's the One is a very different kind of work. J. Edgar! is, as my co-author Tom Leopold and I describe it in its subtitle, a musical fantasia on the life of Hoover. The Nixon show is totally factual, based on the White House tapes, but with a difference—no Watergate, no Vietnam, no politics, no break-ins. Just, as I hope I can describe it in the genteel pages of OffBeat, the crazy motherfucker conversations that pepper Nixon's recorded days in the White House—conversations, occasionally rants, that reveal the real character of the man in all its bizarre configurations. We shoot it as if Nixon hid not just mics but cameras as well in the Oval Office, and every word is taken verbatim from the tapes. Scary and funny is what we intended, and, based on the reactions to the pilot (shown in the UK in May), it's what we got. And I play Nixon, one of the towering comic characters of the century.
I know you've said that for all the work you did on The Big Uneasy, you didn't feel it changed enough people's views, or at least the right people's views. With that in mind, do you foresee any other New Orleans-centric projects? Hearing Le Show broadcast every week is great, but we could use more Harry than that.
Like my friend, Sandy Rosenthal of Levees.org, I spend a remarkable part of every week chasing after people in the national media who use phrases like "natural disaster" or "New Orleans was slammed by a humongous hurricane" in lieu of referring to the failure of the Corps of Engineers' "hurricane protection system." Given the failure of my film to penetrate the national understanding of what happened in New Orleans, Sandy and I will be on that beat for quite a while. As to other projects, my interests wander all over the place, and I try to avoid working in the medium that I've just finished a project in, since there's some inevitable wound-licking time that has to take place.
---
Harry Shearer Enlists Jane Lynch, Dr. John on New Album
By Gary Graff
July 24, 2012
Billboard
Harry Shearer's politically pointed new album, "Can't Take a Hint," is considerably different than anything he's done before, either on his own or with Spinal Tap and the Folksmen from "A Mighty Wind."
The 13-track set — which comes out Aug. 27 — is the first of Shearer's solo releases to not follow a particular thematic thread. It's also the first time he's deployed a cadre of guest artists, a potent lineup that includes Dr. John, "Glee's" Jane Lynch, Fountains of Wayne, Jamie Cullum, Shearer's wife Judith Owen, guitarists Steve Lukather (Toto) and Jeff "Skunk" Baxter (Steely Dan, the Doobie Brothers), trumpeter Nicholas Payton, Brian Wilson/Beach Boys aide de camp Jeff Foskett and others.
Shearer tells Billboard.com that after making 2010's "The Big Uneasy," a sober documentary investigating the reasons New Orleans flooded during Hurricane Katrina, "I wanted to do something fun again. I had collected this bunch of songs and went through them and thought 'I've got enough to make a record. It doesn't have the thematic core like the other ones (including 2008's "Songs of the Bushmen" and 2010's "Greed and Fear") did, but that's OK.' And then my partner in the record company (Courgette Records) said, 'Why don't you get guest stars on this one? You know a lot of people. It might be fun.' So that was the two prongs of the project. It was a fairly lengthy project to get completed, but I'm really happy with it."
The best part about having the guests, Shearer adds, is "it meant I didn't have to sing on a lot of these songs" — though he does take the lead on six of the tracks and plays bass on much of the album. "I love writing songs and I love playing them; the singing part is…I do my best, but I'd rather get somebody who would do a lot better. So it was huge fun to watch Dr. John or listen to (Cullum's) track when it came in, or to watch (Lynch) in the studio. I like to collaborate, and one would be a fool not to collaborate with people who are better than you are when given the opportunity."
Shearer says he cast many of the guests to their particular songs. Fountains of Wayne, for instance, was the musical impetus for "Celebrity Booze Endorser," which was inspired by a Variety reference in a story about Smirnoff vodka's new Madonna brand. Dr. John, meanwhile, was a natural fit for "Autumn in New Orleans" and, according to Shearer, "was brilliant at honing the lyrics…just brilliantly ruthless in getting rid of every unnecessary word in the song and making it more like his songs." Shearer also draws on current events and personalities such as Sarah Palin ("Bridge to Nowhere"), "Joe the Plumber" — "Who's not named Joe and isn't a plumber," Shearer notes — the George W. Bush administration wars ("Trillion Dollar Bargain"), the News Corp. scandals ("When the Crocodile Cries") and airport security ("Touch My Junk").
Shearer — who continues to host NPR's "Le Show" and stars in the BBC series "Nixon's The One" — hopes to do some live performing in support of the album but doesn't have any firm plans yet. "It's a matter of trying to figure out everyone's schedule," he explains, though he's already come up with a moniker for the band he'd take on the road — Young White Coconuts, a name that hails from a sign he saw recently in a Whole Foods market. Until then, however, he's confident the music alone will do the talking just fine.
"The overall statement it might make," Shearer says, "is after I didn't get a Grammy nomination for the last one, I'm back. You can't discourage me that easily."
by Taboola
---
Song Premiere: Harry Shearer's 'Celebrity Booze Endorser' feat. Fountains of Wayne
Veteran satirist releasing new album of comic tunes
By Dan Hyman
June 4, 2012
RollingStone.com
Click to listen to Harry Shearer's 'Celebrity Booze Endorser feat. Fountains of Wayne'
For his new album of satirical music, Harry Shearer took the advice of his record-company partner and wrangled in a host of guests, including Fountains of Wayne. The New York City power pop band join the longtime comedic actor on "Celebrity Booze Endorser," a track on the 68-year-old's forthcoming album, Can't Take a Hint.
"I'm a huge fan of Fountains of Wayne," Shearer tells Rolling Stone. "I've been playing their records on my radio show, I've gone to see them live, I've gone back backstage." Shearer was inspired to write "Celebrity Booze Endorser" after listening to some of the band's older albums. "I thought who better to play on it than Fountains of Wayne," he says. "And they said, 'OK!'"
Other guests joining Shearer on Can't Take a Hint, which is due for release on August 27th, include voodoo-jazz legend Dr. John and Emmy-winning actress Jane Lynch. Dr. John sings on the track "Autumn in New Orleans," one of only two album cuts Shearer says are "not meant to make people laugh."
Shearer met the R&B great after approaching him to headline a show surrounding the premiere of The Big Uneasy, the 2010 documentary Shearer directed that explores the effects of Hurricane Katrina upon New Orleans, one of several places the comedian has called home. "He's such a sweetheart," Shearer says of Dr. John. "It was an honor to work with him."
By comparison, Shearer already knew Lynch quite well: the two had worked together on a pair of films (A Mighty Wind and For Your Consideration), so he knew the Glee star could "sing her ass off . . . Jane is such a wonderful person, such a sweet, smart, kind generous person," he says. As for his take on her recent success? "When you see somebody suddenly after a number of years escalate to stardom, the natural reaction of friends in Hollywood is to say 'fuck her.' But nobody thinks anything but 'Well, at last it happened to somebody who really fucking deserves it!'"
Music is certainly not new to Shearer. The multi-talented performer, who plays a proficient bass and rose to fame thanks to his work on Saturday Night Live and his starring role in the acclaimed mockumentary This Is Spinal Tap (as well as voicing Mr. Burns and Waylon Smithers on The Simpsons), has released several previous albums, two of which have been nominated for Grammys. Making a new album, Shearer says, was something of a joy after having worked on a serious film like The Big Uneasy.
"It was a major relief to let go and just go back to fooling around," he says.
---