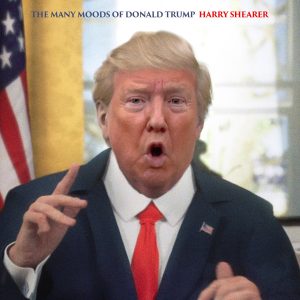 Harry Shearer has vocally portrayed every US president of his lifetime. Donald Trump is the third he has portrayed physically, having previously played Richard Nixon and Ronald Reagan on screen.
Throughout this Summer and Autumn, Harry has been releasing a song a week via YouTube, in which he performs as Donald Trump, in order to explore the dark and often comical recesses of the president's mind during his time in office.
On October 30, just three days before the US goes to the polls, the complete collection of these tracks will be released as a full album. The Many Moods of Donald Trump.
The entertainment journalist Louis Chilton, when writing in The Independent UK, was so impressed by the Son In Law video that he described the singing Trump as "possibly the most horrifying thing I've ever seen."
The Many Moods Of Donald Trump OUT NOW!